Whatever you had in mind about Bull Terriers, will be changed now – as you will see some unique and unusual to hear real-life happenings of some dogs in this distinctive breed. We assure that perception of a "dangerous dog" will not exist anymore as these stories show a much more constructive and compassionate side of Bull Terriers Heroes. Let us go together through 10 incredible and unique stories that expose loyal, intelligent, and caring Bull Terriers – special attributes that many times turned them into Heroes and Champs.
Watch: Top 5 Heroic Bull Terrier Stories
1. Rufus is the 1st Colorful Bull Terrier Winning Best in Show at the Prestigious Westminster Dog Show
2006, NY, U.S. – Ch. Rocky Top's Sundance Kid also known as Rufus, a Bull Terrier owned by Barbara and Tom Bishop in 2006 is the 1 st Colored and 2 nd of all Bull Terriers in history to win Best in Show at the prestigious Westminster Dog Show. He is the most thriving colored Bull Terrier in history so far, while the 1 st similar awarding title was given to a White Bullterrier only 88 years ago.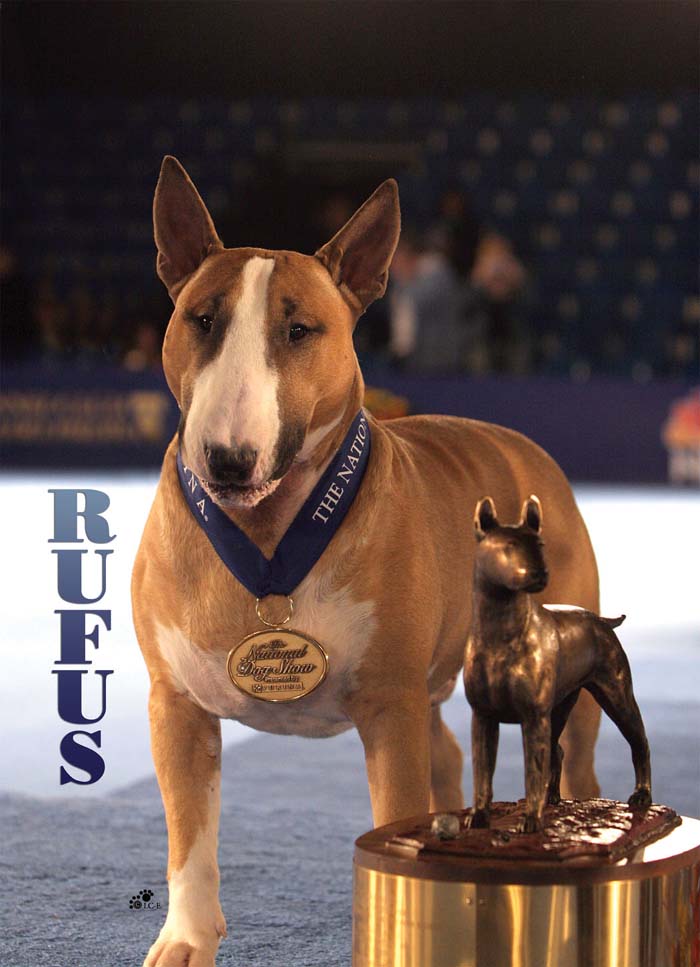 2. Dexter saves risks his life to avoid her owner's cobra bite
2016, Cape Town, South Africa – Dexter, a kind and caring Bull Terrier has put his life in real danger, as he could sense a threating cobra bite coming towards his owner Tracey Jacobs. Dexter rapidly avoided the threat by grabbing the cobra and throwing it out of the garage, leaving the owner safe while he gets a bite, but finally, he recovers.
3. Peggy saved an English Boy that was drowning
1929, UK – Peggy, a Bull Terrier that turned himself into a real hero as he saved an English Boy that was drowning, by swimming him out and bringing back to shore.
4. Marley Saved Owner's Life
2016 – Meet Marley, the hero Bull Terrier who warned her 37 old owners Lisa Johnson about an unknown that far breast cancer. Marley did this by insisting to stay with her all times and barking a lot as she would want to leave without him. Thanks to early treatment, she underwent chemotherapy and surgery to remove the growth of cancer and her life is safe.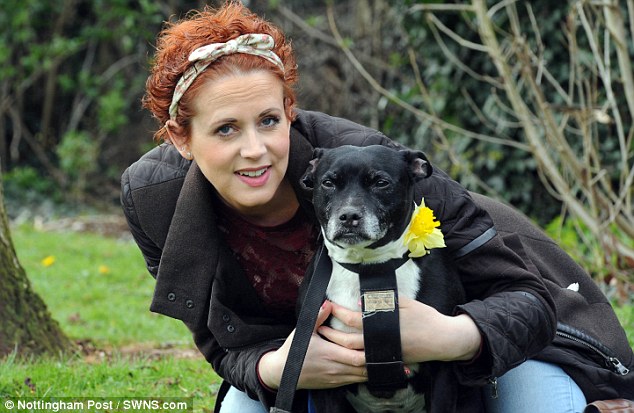 5. Spuds McKenzie the Animated Bull Terrier Hero
Late 80s – Spuds McKenzie, a speaking Bull Terrier animation became a hero as he helped on popularizing Bull Terrier Breed by making a Bud Light Beer commercial during the Super Bowl.