A yellow Labrador by the name of Dayko died from pure exhaustion after having rescued seven people, trapped in the catastrophic earthquake that hit the city of Pedernales, Ecuador, last week.
The earthquake was of 7.8 magnitude and has claimed the lives of 654 people, leaving 2000 others severely wounded, while material damages have reached to billions of dollars!
Dayko, the four-year old Labrador, working for the Ibarra Fire Service as a hero dog for over 3 years, came to immediate rescue by helping out seven of the trapped inhabitants amidst the wreckage's caused!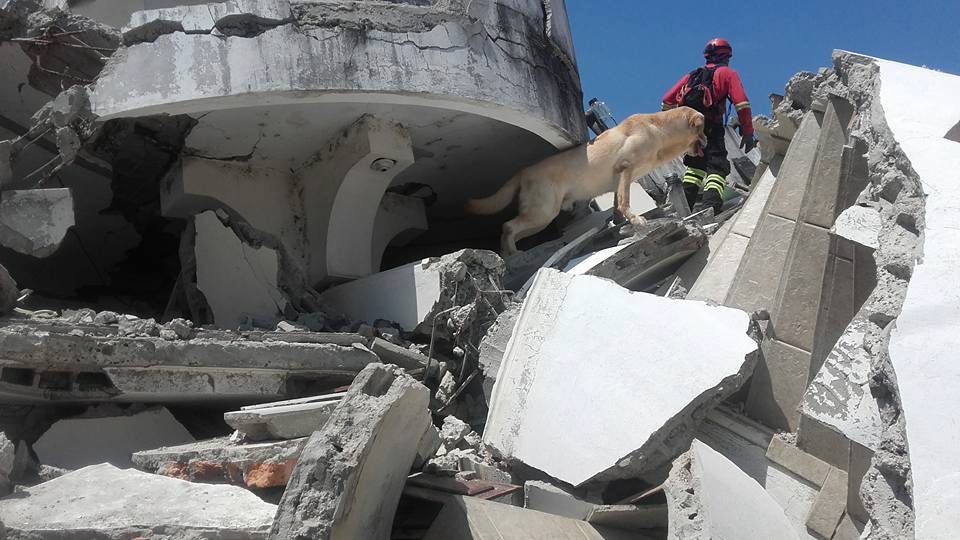 As per Facebook post by the Ibarra Fire Service, Dayko collapsed during the search and rescue operation, and died from "massive coronary myocardial infarction and acute respiratory failure".
Nonetheless, Dayko is hailed a hero dog, valuing and saving human lives more than he valued his own! The firefighters and other rescue dogs, as well as Pedernales' many inhabitants have gathered for his funeral and said their last goodbyes to their true hero!
Read also:
Top 10 Heroic German Shepherds
Top 6 Most Intelligent Dogs in the World