This is Otto, the English Bulldog who broke the Guinness World Records for skateboarding the longest human tunnel in Lima, Peru, in honors or Guinness World Records Day 2015 in November 2015. Otto, the Peruvian dog is owned by Luciana Viale and Robert Rickards. At the age of three reached to skate through a tunnel of 30 humans opened legs without touching them.
This amazing Bulldog is an adorable creature who likes to meet and socialize with people and get trained together with them. He is an adored dog amongst the community and whenever he goes, he grabs the attention of all with his incredible skating skills.
Let us see some amazing photos of the incredible life of Otto.
This Lovable Look Of Otto As He Approaches Human Legs Tunnel!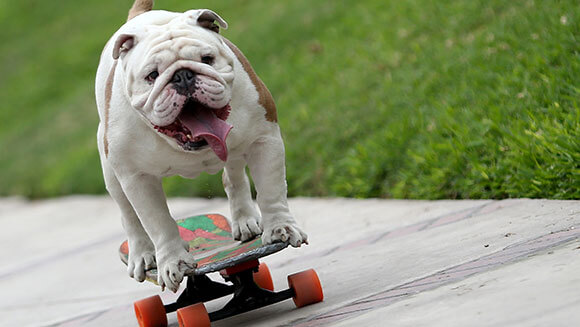 People Could Not Be More Enthusiastic!
They Stood With Their Legs Apart To Support His Victory!
Everyone Wanted To Watch This Incredible Moment!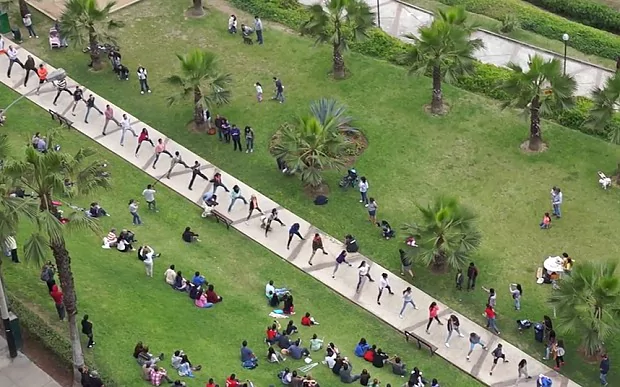 Each one Was Left Amazed by his Performance!
6. The Moment Of Accomplishment!
7. Otto the Official Guinness Record Breaker!
8. Otto Preparing For another Training Session
9. Everyone Is Curious To See His Regular Performances Too!
10. He Does Know Many Skating Tricks Besides!
11. Otto Even Enjoys Surfing!
12. He Does Not Seek For Attention, He Grabs It!
13. Skating Everywhere!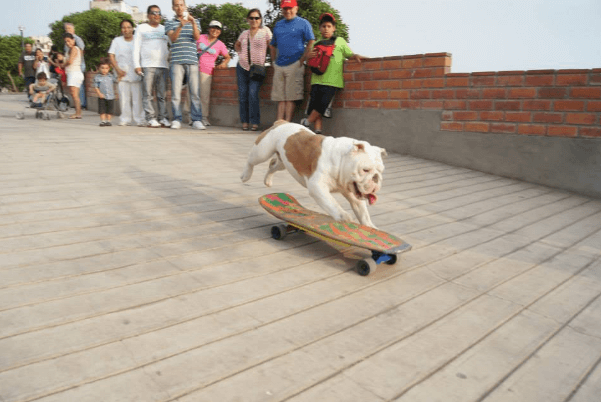 14. Even In A Vert Ramp!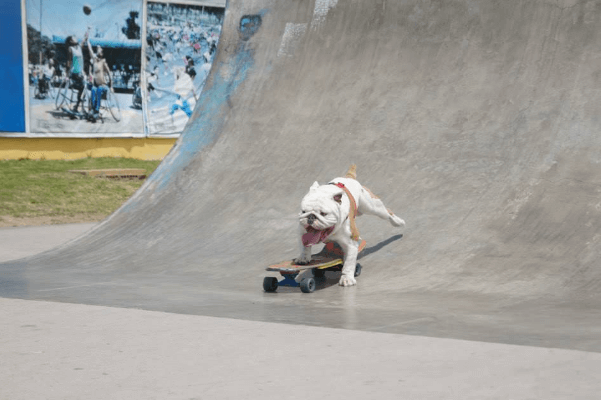 15. Even in A TV Show!
16. He Has A Stunning Gaze That Everyone Likes It!
17. Otto The Surfer!
18. After Such A Surfer There Is A Good Instructor!
19. He Is Famous Anymore!
20. He Is A Good Desert Surfer Too!
21. Seems Like He Enjoys The Reputation!
22. Wherever Otto Goes To, People are Amazed!
23. He Makes Some Cute Faces!
24. He Absolutely Loves Being Photographed In Front Of His Graphite!
25. Sometimes He Cannot Handle The Exhaustion After A Training Day!
26. Children Desperately Want To Get A Photo With The Incredible Otto!
27. Adults Too!
28. Otto Is A Determined Dog!
29. He Likes To Play Frisbee With His Girlfriend Lola!
30. He Definitely Knows How To Pose as a Star!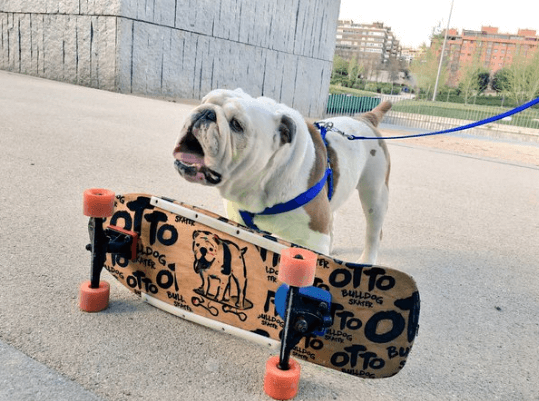 31. When He Gets Back Home After A Long Skateboarding Day!
32. Otto Was Cute Even As A 3-Months Puppy!
33. Even Cops Adore Watching Otto During His Skateboard Rides!
34. And This Sleep of Him!
35. He Seems To Like Also Tunnels Of Water!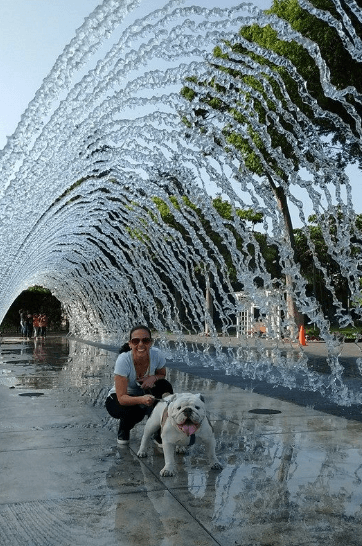 36. All Dressed Up Otto!
37. Otto Enjoys Saturday Car Rides with his Owner Too!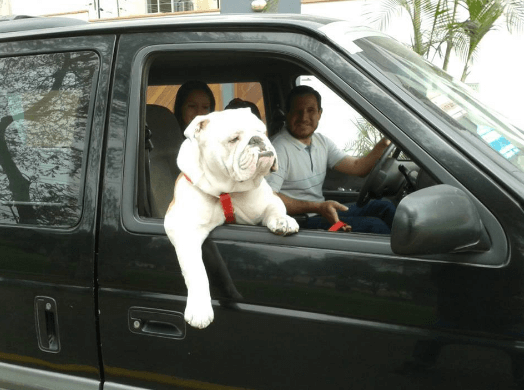 38. He likes Resting At The Park with Lola!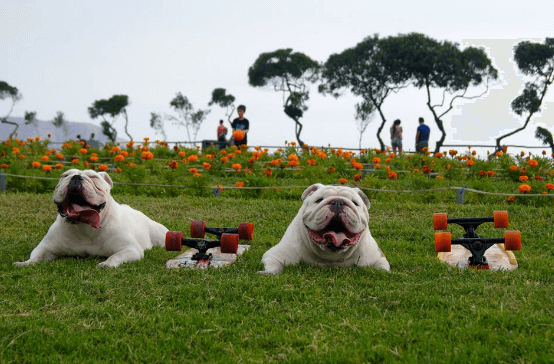 39. Otto the Sherif!
40. The Funny Guy!
You can also watch the Video of Otto.
Read also: