Dogs receive a great amount of exposure through body art that their owners continually portray them in! Being man's best friend ever since the beginning of time, dogs receive a lot of attention and affection all around! Pit Bulls, undoubtedly, head the list in dog breed popularity! They are noted for their fearlessness, loyalty and their one-of-a-kind affection!
Pit Bulls are a cross-breed between Bulldogs and Bull Terriers and these three breeds have been used mercilessly in dog-fights, bull, and bear-baiting! For this reason, they are associated with danger and deadly symbols, despite their generosity and loving natures.
Of course, we do not mean to neglect their aggressiveness completely, as these dogs can surely turn into aggressive and not backing- down fighters for they will fight to the death for what they love – protecting their families, packs, and territories! However, the love they share overcomes the aggressive powers they possess. What may further reinforce their bad reputation is their appearance and their appearance only! They can scare you by only laying eyes on them! Their big heads are even tough to fit into tattoos, but these owners have found the perfect spots to frame them forever in their bodies and souls!
In Pit Bull Tattoos, they either depict their ferocious and fighting power for their owners to show a fighter attitude or their gentle, loving, yet strong aspects of character for their more relaxed owners!
Check below some of the best Pit Bull tattoo designs in the world:
Pit Bull Tattoo in the leg

Source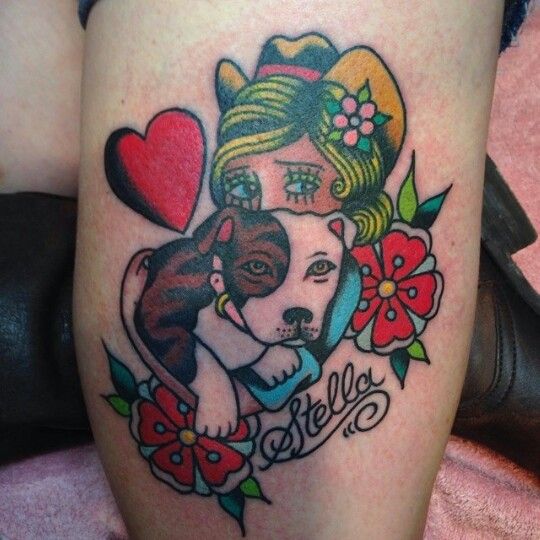 Source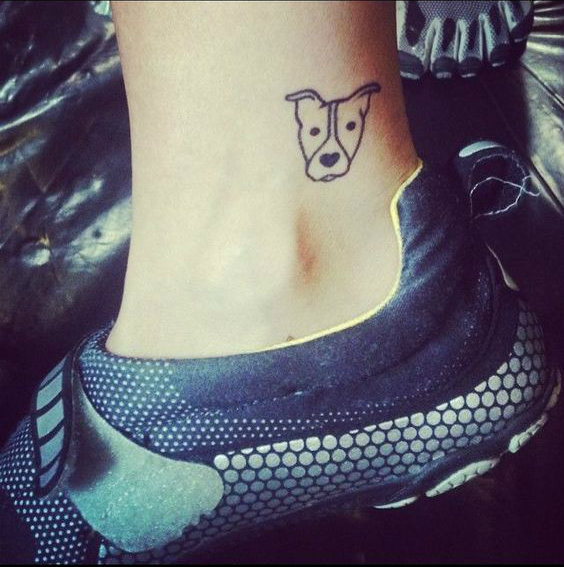 Source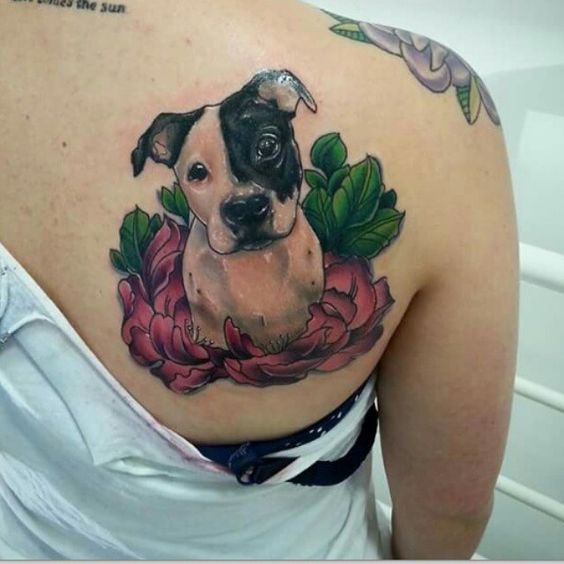 Source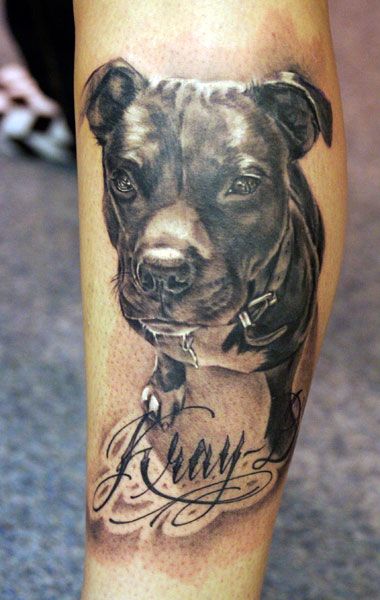 Source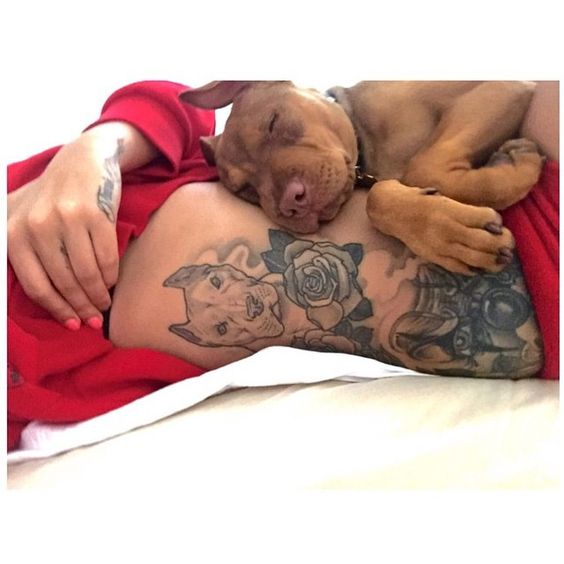 Source: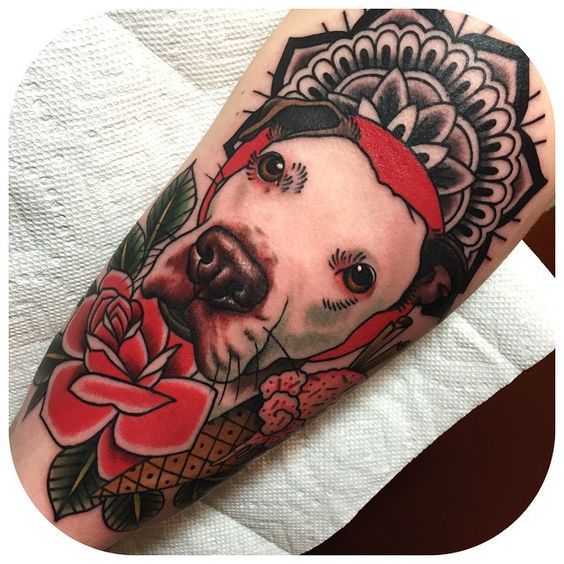 Source
Source