You can also watch a video with some celebrities.
1. Kirk Hammett
The lead guitarist and songwriter of the legendary heavy metal band Metallica, also known as the 11th Greatest Guitarists of All Time has a Bull Terrier best friend!
2. Lily Allen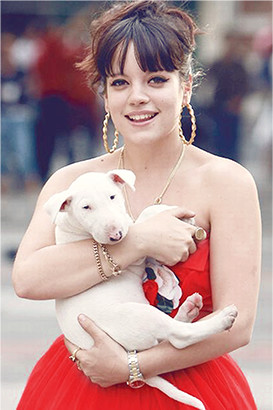 The English singer, actress, songwriter and TV presenter has a special bond with her Bull Terrier!
3. Jane Birkin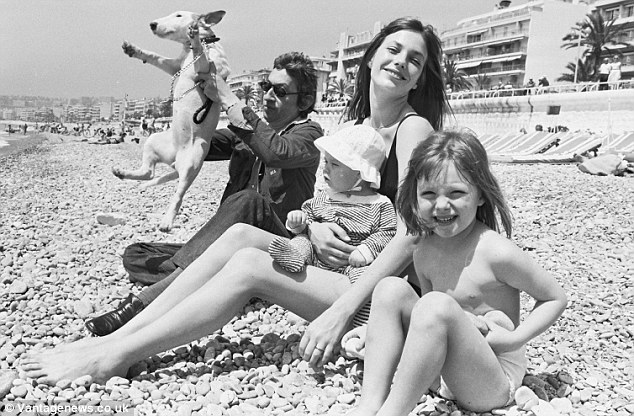 Known as a trendsetter during the '70s, the famous English actress and singer based in France has a strong bond with her friendly Bull Terrier!
4. Taylor Swift and her Bull Terrier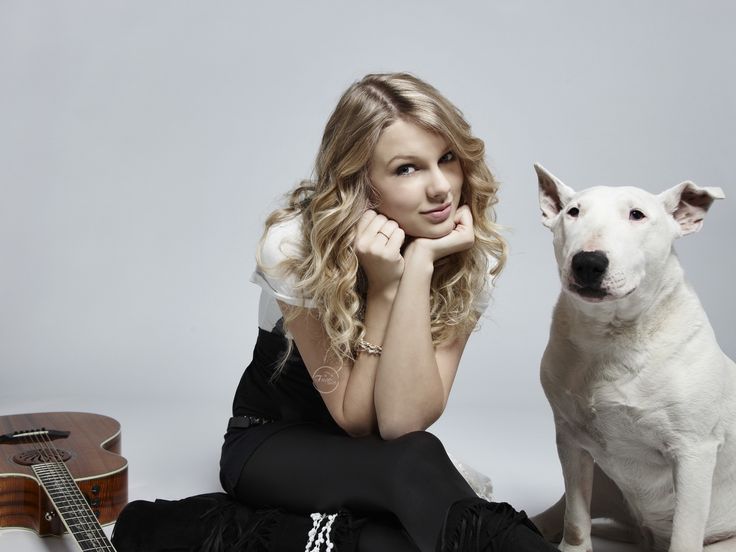 Well-known American singer and songwriter enjoy her free time with her bestie Bull Terrier!
5. Marc Jacobs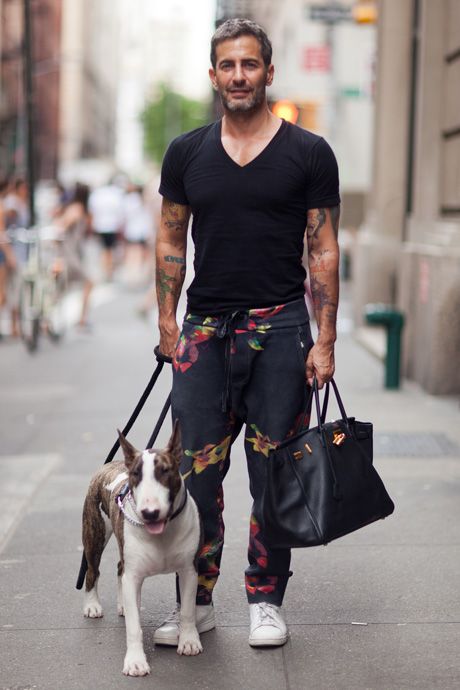 Famous American fashion designer and head designer at Marc Jacobs and Marc by Mark Jacobs enjoys the company of his buff Bull Terrier! Spending time and walking with a Bull Terrier relieves stress and breathes in inspiration!
6. Eric Clapton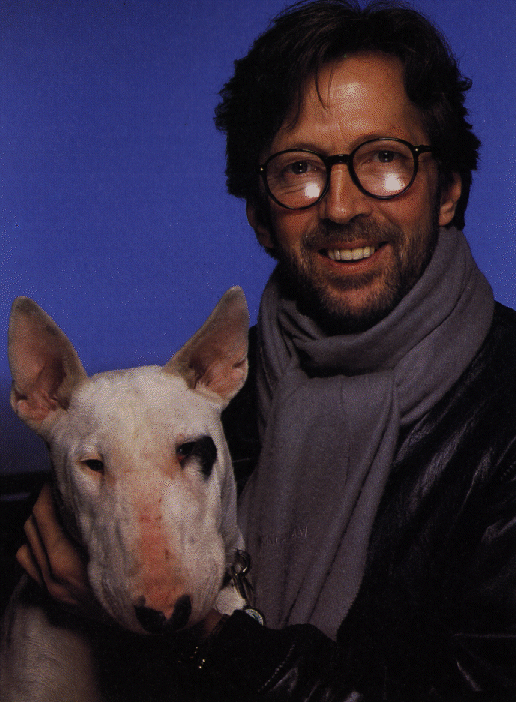 The great English rock and blues singer, guitarist and songwriter knew as one of the Most Influential Guitarists of All Time spends his daily leisure time interacting with his lovely Bull Terrier, getting the spirits up and hyped!
7. Dolores del Río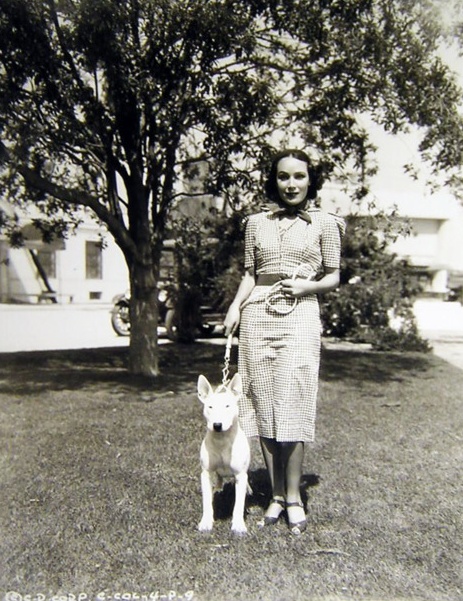 Hollywood star of the '20s and '30s, a famous stage, film, and television actress and one of the most important females of the Golden Age of Mexican Cinema during the '40s and '50s, owns a Bull Terrier and is seen taking the time to bond with her sweet companion daily!
8. Tom Hardy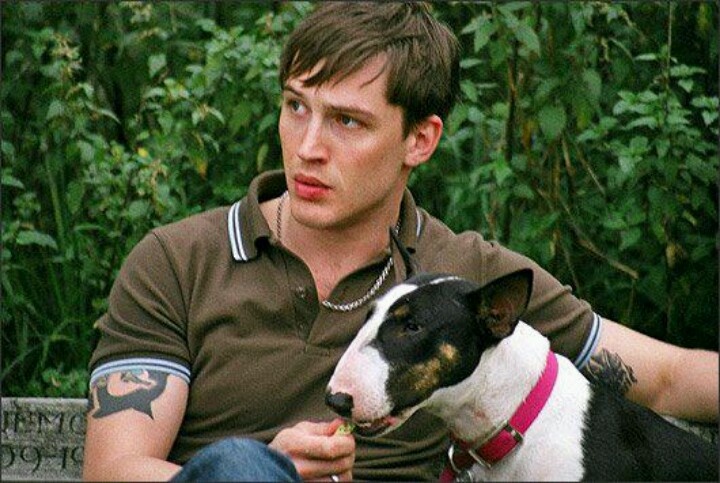 The famous British actor, known for his great roles in high-end movies is best friends with his Bull Terrier!
9. Princess Anne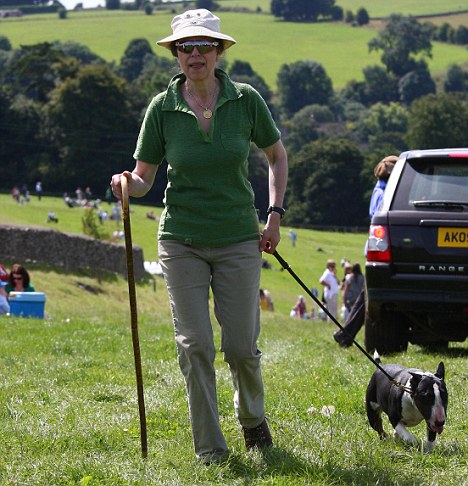 The only daughter of Queen Elizabeth II and Prince Philip (the Duke of Edinburgh), Princess Royal Anne Elizabeth Alice Louise enjoys her day-time jogs and walks with her favorite companion, a Bull Terrier!
10. Liam Gallagher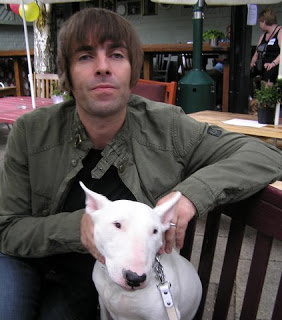 The British original founder and lead singer of the Oasis and the Beady Eye band chose his favorite dog breed as a close companion – the Bull Terrier!
11. John Bishop
The English comedian and actor keep his Bull Terrier friend in the close-by!
12. General Patton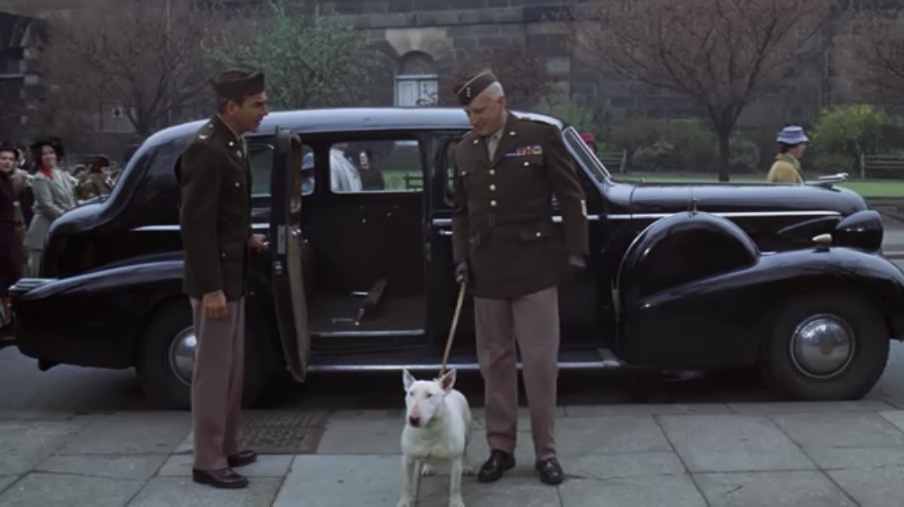 The United States Army general owned and contributed heroic acts together with his Bull Terrier while commanding the Seventh United States Army in the Mediterranean and European lands during World War II.
Read also: 12 Celebrities with Siberian Huskies