1. Rita Ora with Husky Puppy
Kosovan-born, British singer and actress is in love with her youngster Husky named Bowie. His name came due to his different eye colors!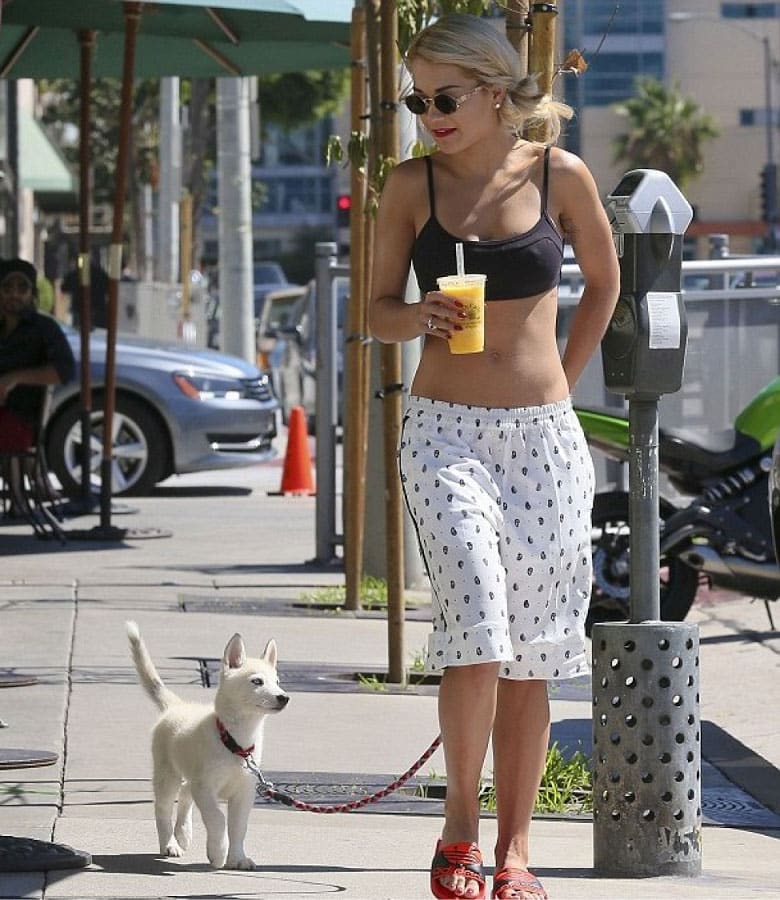 2. Jared Leto with Husky
American actor, singer, songwriter, and the director go a long way with his pal Husky, Sky!
3. Ben Stiller
American actor, filmmaker, and comedian enjoy fun times with his best friend, Alley – the Husky dog!
4. Danica Sue Patrick
American professional stock car racing driver, advertising spokesperson, and model loves to spend her leisure time strolling around with her favorite buddy, a Husky!
5. Ashlan Gorse with her beautiful Husky
American entertainment journalist and correspondent sure has a good hang-out pal, full of unconditional love – her Husky, Aurora!
6. Lesley-Ann Brandt
South African-born actress, model, and TV personality loves to keep her fluffy friend around!
7. Valerie Anne Poxleitner (Lights)
Canadian musician, singer, and songwriter enjoys her favorite time with her Husky – her leisure time!
8. Russell Westbrook
American professional basketball player for the Oklahoma City Thunder, NBA and his Husky Puppy, Sasha, have a great bonding relationship!
9. Quincy Pondexter and his Husky Puppy
American professional basketball player for the New Orleans Pelicans, NBA enjoys his walks and jogs in the company of his Husky Puppy friend, Buckets!
10. Miley Cyrus
American singer, actress, songwriter, and big-time Husky lover!
12. Taylor Lautner
American actor, model, and martial artist and Buddy, his Husky, keep it fun and jolly! Hard not to do so, Huskies are tons of fun and beauty!