13. Jasper and Jason
Heiress Diana Myburgh adopted Jasper from a dog shelter. Jasper was a cross between a Labrador and a Doberman. The other dog she had was a whippet named Jason! She willed £25,000 to each dog. After Jason's death, his portion of money was transferred to Jasper, who continued to live with her son-in-law, Sir Benjamin Slade, in a country mansion. Slade's payment for looking after the dog was £11, paid straight from the dog's account!
12. Dixie
Richberg was a barber that left $4,500 estate to be pay for the dog's wellbeing after his death. The American Pit Bull, Dixie, had a good life after his owner's death, despite his relatives and the court's disapproval of the inheritance!
11. Sadie, Sunny, Lauren, Layla, and Luke
Oprah Winfrey, has set a $30 million trust for her 5 canines: Sadie – a Cocker Spaniel, Sunny and Lauren – Springer Spaniels, and Luke and Layla – the Golden Retrievers!
10. Fannie
Anne E. Dier left $25,000 estate to Fannie, her dog. More precisely, it was left to a couple in Buffalo in order to spend most of the amount on Fannie!
9. Tobey
Ella Wendel of the Wendel farmhouse willed her house, worth $35 million to Tobey, her pampered poodle, who continued to live there after her death with two servants of his own that would take care of him until his death!
8. Samantha
Sidney Altman left $6million to his Cocker Spaniel, Samantha, which surprised his girlfriend Marie Dana! She decided to take the matter to court and offered to become Samantha's legal guardian, while taking $2.7million for of the amount for herself!
7. Musketeer
Oil heiress, Eleanor Ritchey willed $12million and around 114,000 shares of Quaker Oil common stock, bonds, real estate, and Treasury bills to Auburn University  under one condition: if they would spend $4.2 million in taking care of her dogs – which were over 150 stray dogs – and also support research on canine diseases. The university could not collect the $12 million until the last of her dogs would die, which was only after 16 years when the last survivor, a mutt by the name of Musketeer passed away!
6. Trouble
$12 million is the amount of money, Trouble, the Maltese dog received from her owner, the New York real estate mogul, Leona Helmsley. Although, the amount reduced to $2 million after her grandchildren took the case to court and the judge decided to allow her grandchildren an inheritance!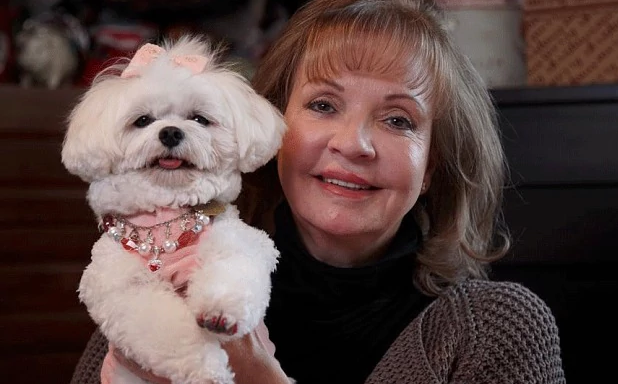 5. The Roddenberry Dogs
Majel Barrett Roddenberry, the wife of Star Trek creator and the voice of the computer on the USS Enterprise left $4 million, a caretaker, and a mansion to her dogs, before she died in 2009.
4. Conchita
Gail Posner willed $3 million as funds to her Chihuahua dog, Conchita, and another $8.3 million worth of mansion in Miami Beach. Another big portion of her fortune went to the housekeepers in order to look after the dog after Gail would be gone!
3. Tina and Kate
Nora Hardwell left $1million for the dogs that may outlive her, which was a plenty amount of money for Tina and Kate, the two collie mixes that continued after the death of their owner!
2. Juice, Callum, and Minter
Alexander McQueen, the late fashion designer, gave $82 000 of his will to each of his English Bull Terrier dogs. His dogs are set for life! He has also given most of his money for Animal Charity, like the Battersea Dogs and Cats Home, and the Blue Cross Animal Welfare Charity!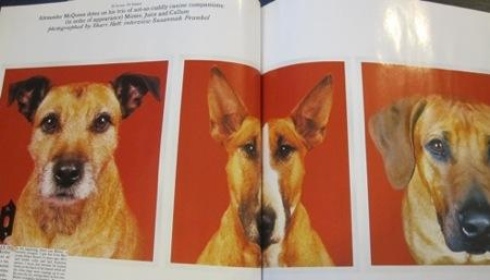 Gunther IV
Karlotta Liebenstein, a German countess, inherited $65 million to her German Shepherd – Gunther III – who was the father of Gunther IV. After Gunther III passed away too, his German Shepherd son Gunther IV inherited the house and the amount of money on his behalf.  Gunther IV is the one who bought Madonna's $9million Miami villa. To this day, it is unknown who acts on Gunther IV's behalf!